Your PDF files keep opening in Chrome even though you want to read and edit them with a specific program? If this is occurring, it's typically a result of your Chrome settings or the default settings of another program. Your PDF may be opening in your Chrome rather than a PDF reader for a few common reasons. It's conceivable that you don't have a PDF reader software downloaded or you've set the default settings to open PDF files in a web browser instead of a PDF reader.  If you want to change this so that you can open your PDFs elsewhere, keep reading to learn about a few quick fixes.
Turn Off Chrome PDF Viewer
Let's say you use a PDF reader like Adobe Acrobat Reader DC and your PDF files still open in Chrome. In these circumstances, it's typically because Chrome's PDF viewer opens downloaded files by default. Therefore, we'll need to disable the PDF viewer so that PDFs open in reader software rather than in Chrome.
Launch Chrome and select the top-right three dots
Click on Settings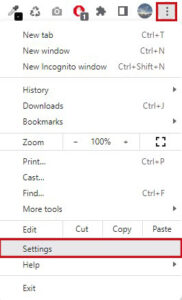 Select the Privacy and Security
Click on Site Settings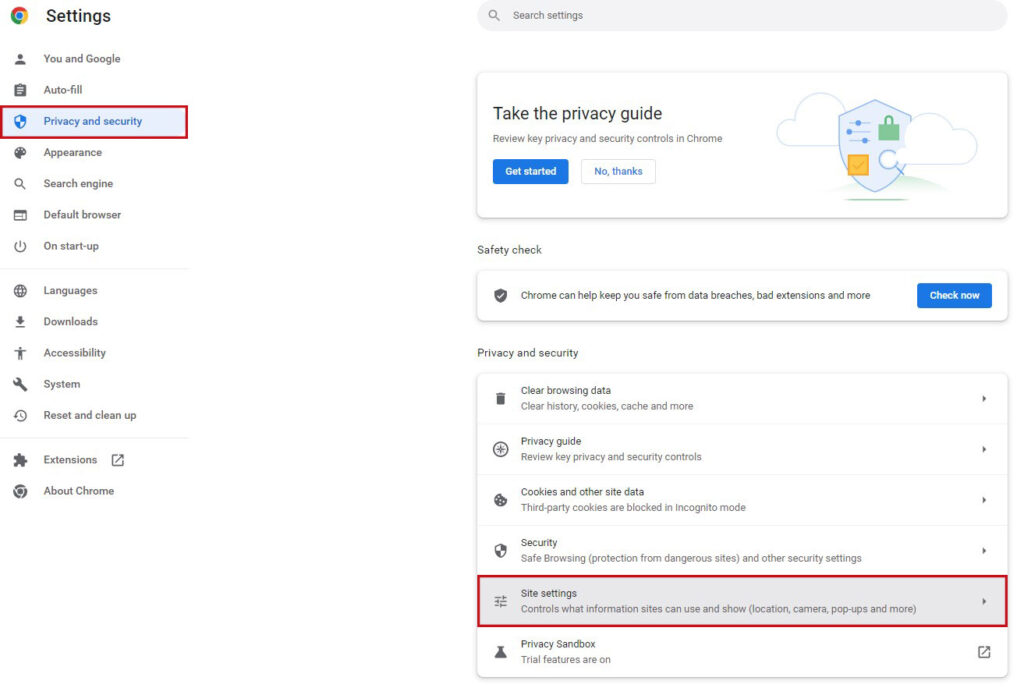 Find the Additional Content Settings section by scrolling all the way to the bottom
Click on PDF documents

The default setting is Open PDFs in Chrome. Select the Download PDFs option.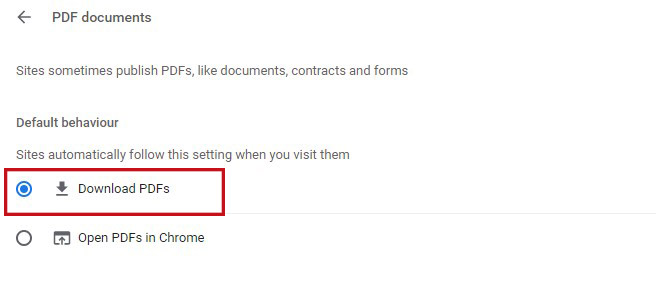 Set Adobe Reader as Default Program
Once you have Adobe Acrobat Reader installed, it's also necessary to make sure that your computer knows that it must use it to open PDFs. Follow the steps below to set Adobe Acrobat Reader as your default program for PDF files.
Right-click on a PDF file, and then choose Properties
In the file's Properties dialog box, click Change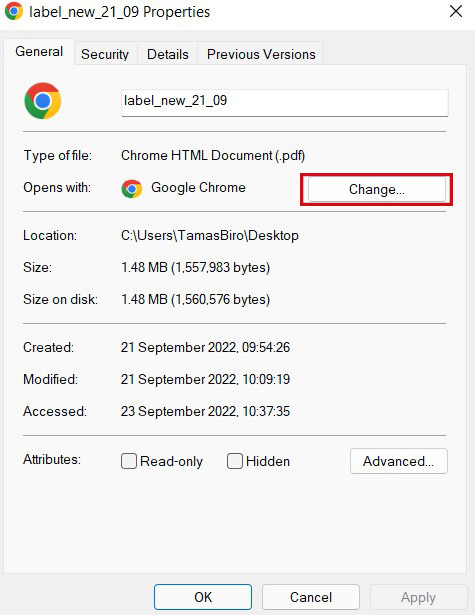 Select Adobe Acrobat Reader DC and click OK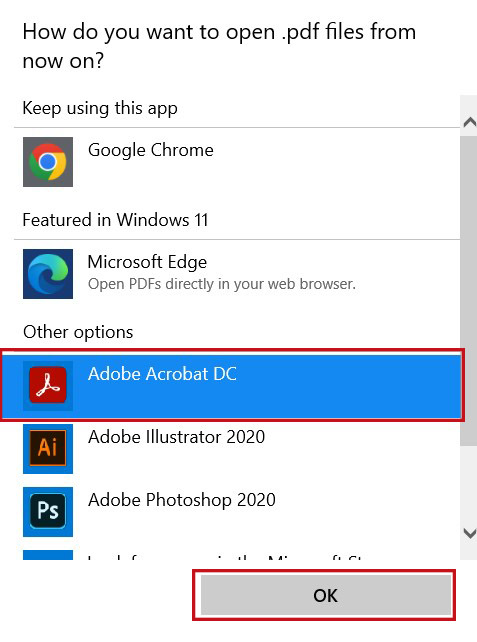 In the Properties dialog box, click OK
PDF files will now open in Acrobat DC.