Today we are extremely proud to have been certified as a WatchGuard Gold Partner. There were several milestones which both Labyrinth Technology and more importantly our staff individually had to achieve in order for us to reach this level of partnership, and is a testament to the level of our service that can be expected from businesses looking for the highest standards of network security.
Commenting on what this means, both for Labyrinth Technology and our clients, our Business Support Director, Matt Dunn explains: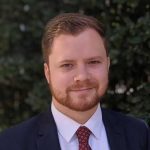 "Being a WatchGuard Gold Partner is a recognition of our many years of experience and expertise in their security product portfolio. Achieving Gold Partner status is a significant milestone for our business and was a company wide effort. Now that we are a WatchGuard Gold Partner we will be able to collaborate much more closely with WatchGuard in a number of areas."
"Our new partnership status gives our clients access to very competitive pricing and gives them reassurance that we have the expertise required to meet their security requirements with products from an industry leading security vendor."
Being a WatchGuard Gold Partner will allow us to enhance the products, services and support we offer in respect of one of the leading manufacturers of network security equipment and cyber security tools. If the security of your computer network is important to you, contact us now for a free, honest and expert consultation.