Windows 11, the latest iteration of Microsoft's widely used operating system, offers users a host of customisable options and settings through its BIOS (Basic Input/Output System). The BIOS manages fundamental computer operations, including system start up and power management. Accessing the Windows 11 BIOS is essential for tasks such as troubleshooting and hardware installation. This article outlines four straightforward methods to access the BIOS on your Windows 11 machine, ensuring you can navigate and customise your system effectively.
Understanding BIOS in Windows 11
At the heart of Windows 11, just like in other operating systems, is the BIOS (Basic Input/Output System), a crucial component that manages various hardware elements like processors, memory, and hard drives. Its significance shines during computer start up, initiating the operating system. To make changes to your BIOS settings, the first step is accessing it.
Situations Requiring BIOS Access
The significance of accessing the BIOS becomes evident when you consider various scenarios. Whether it's the need to install new hardware or update system firmware, the BIOS is indispensable. Troubleshooting benefits from BIOS intervention, where minor adjustments can often resolve issues effectively. Furthermore, altering the boot order to prioritise USB or CD drives or modifying settings for processors and memory might necessitate BIOS access. Mastering the skill of accessing the Windows 11 BIOS is a valuable tool for all users.
How to Get to Bios in Windows 11
1. Method: Accessing BIOS at Start up
The most common way to reach the BIOS menu in Windows 11 is during start up. You'll need to press a specific key to enter BIOS. However, this method is straightforward, it requires speed. If your computer boots up swiftly, you might have limited time to press the relevant key. Here's the process:
Turn on your computer.
As the computer starts up, press the designated key until a menu appears on the screen. Different computer manufacturers assign different keys to access BIOS. The key might be F1, F2, F10, or F12, depending on your computer's brand. If you're uncertain about the key to use, consult the manufacturer's website or your instruction manual. Upon initiating your computer, it's common to encounter a message on the screen that instructs you on which key to press in order to access the BIOS settings. However, keep in mind that not all computer models display this information.
The BIOS menu should then become visible.
2. Method: Accessing BIOS with the Run Window
Press Windows + R to open the Run window.
Type "shutdown /r /o /f /t 00" and click OK or press Enter.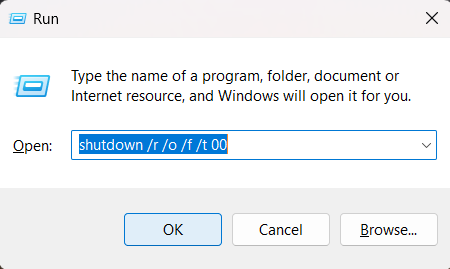 Navigate to "Troubleshoot"
Choose "Advanced options"
Click on "UEFI Firmware Settings"
Select "Restart"
3. Method: Accessing BIOS from Settings
Open the Start menu and click on the gear icon to access Settings.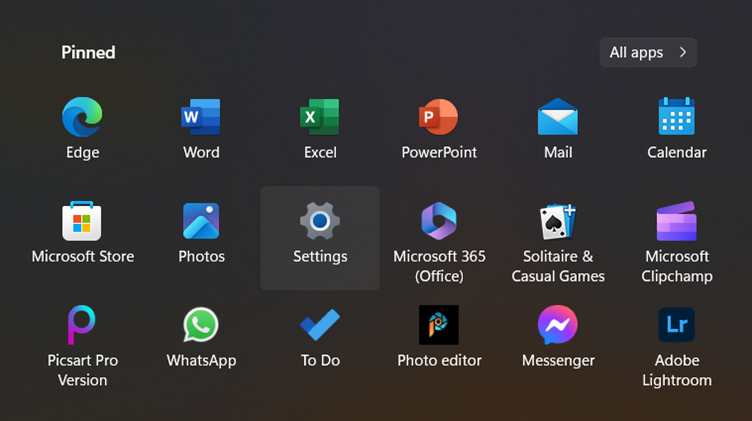 Select "System" in the left-hand menu.
Click on "Recovery" on the right-hand side.
Choose "Restart now" next to "Advanced start up"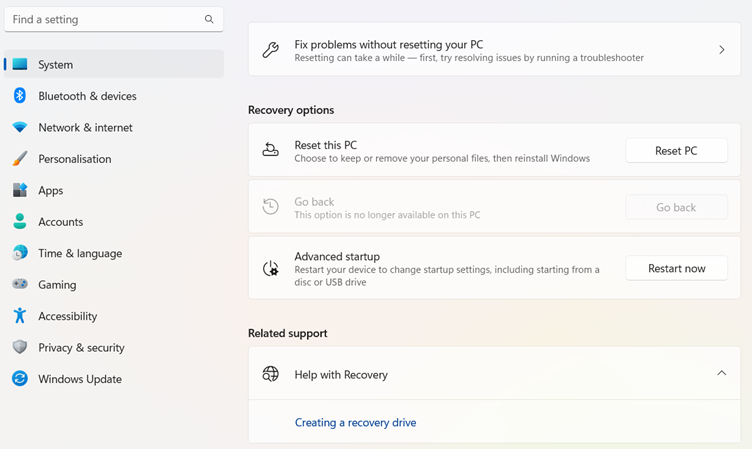 You'll see a message stating "We'll restart your device so save your work." If your work is saved, click "Restart now"
A menu with three options will appear. Select "Troubleshoot"
Click on "Advanced options"
Choose "UEFI Firmware Settings" and select "Restart"
4. Method: Creating a Shortcut for BIOS Access
If you frequently need to access BIOS, you can create a shortcut for quicker access:
Right-click on your desktop, hover over "New," and select "Shortcut".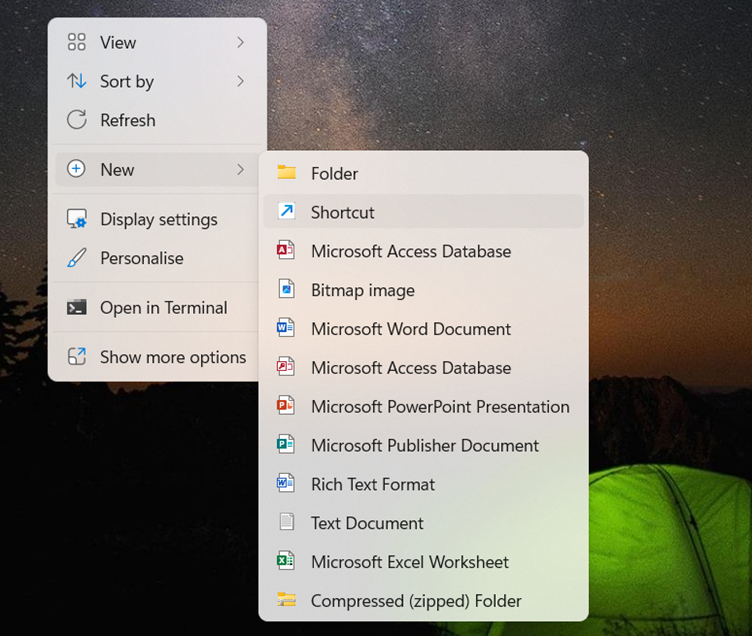 Under "Type the location of the item," enter "shutdown /r /o /f /t 00".
Click "Next"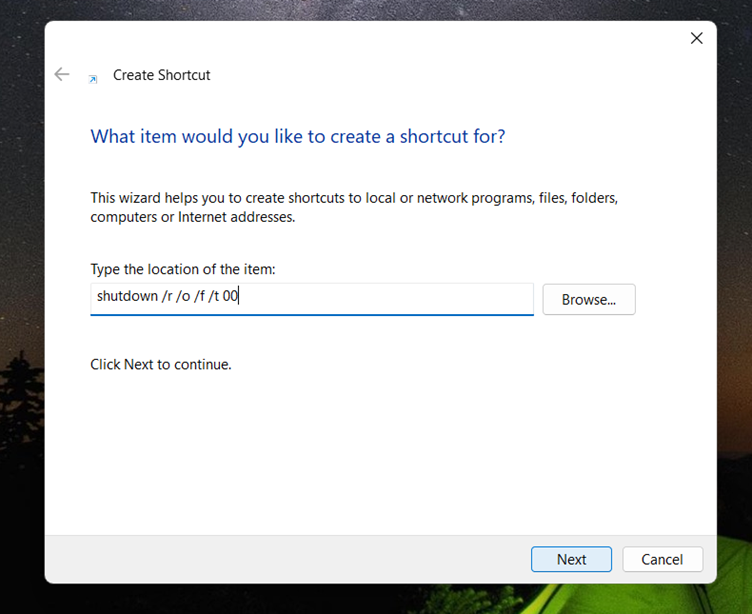 Follow on-screen instructions: rename the shortcut if you wish, the default name is "shutdown.exe".
Click "Finish" to create the shortcut.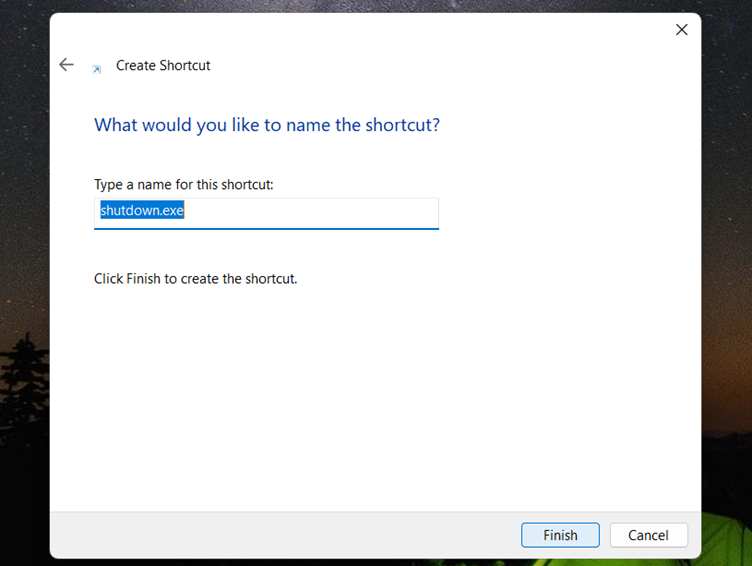 To use the shortcut:
Double-click on the shortcut.
Click "Troubleshoot"
Go to "Advanced options"
Select "UEFI Firmware Settings"
Press "Restart"
Your computer will enter BIOS automatically.
Remember that each method offers a tailored way to access the BIOS, ensuring you have the flexibility to choose the one that suits your preference and device.