Microsoft Teams, the popular collaboration and communication platform, has recently released a new feature called "Transcription." This feature allows users to automatically transcribe audio and video recordings of meetings and calls in real-time.
The Transcription feature is powered by artificial intelligence, which means it can accurately transcribe speech in multiple languages. This is a useful feature for users who are deaf or hard of hearing, or for those who prefer to read the transcript of a meeting or call instead of listening to it. Additionally, the feature can help users to keep track of important information discussed during a meeting or call, and to quickly search for specific keywords.
The Transcription feature is available for all users of Microsoft Teams, and can be accessed by clicking on the "More options" button (represented by three dots) on the meeting or call recording. Users can then select Start transcription to view the transcription of the recording. All attendees are notified that the meeting is being transcribed and the transcript can be viewed on the right side of their screens.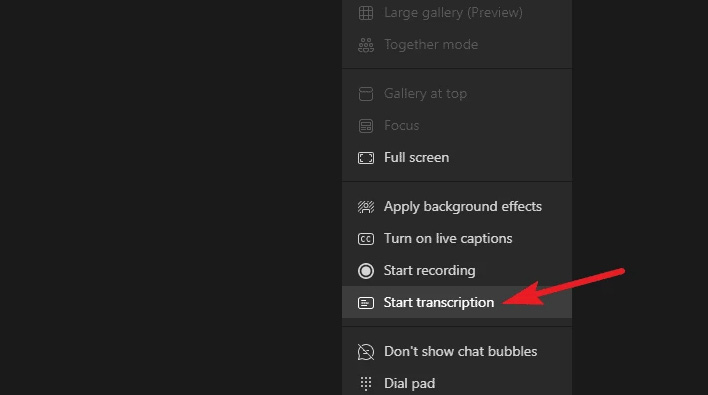 At the end of the meeting, the transcript is immediately accessible in the calendar event for that meeting. The transcript can also be downloaded as a text file for easy reference.
The transcript is provided in 34 different languages, and must match the language spoken during the meeting. To change the language, select the Transcript settings (3 dots) option located at the top right corner of the transcript window. Then select Change spoken language to select the desired language.
Overall, the Transcription feature is a useful addition to Microsoft Teams, and can help to improve accessibility and productivity for users. It is one of the many features that make Microsoft Teams an ideal solution for remote teams, allowing them to stay connected and productive even when they are not in the same physical location.