Microsoft Outlook is a powerful email client that can help you manage your emails, contacts, and calendars efficiently. One useful feature it offers is the ability to create email groups, also known as distribution lists. Email groups allow you to send messages to multiple recipients with a single click, making it a time-saving and convenient tool for personal and professional communication. In this guide, we'll walk you through the steps on how to create an email group in Outlook.
Creating an email group in Outlook offers a multitude of advantages that go beyond the convenience of sending messages to multiple recipients in a single click. Let's delve deeper into why you should consider incorporating email groups into your communication strategy:
Efficiency: Instead of adding individual email addresses each time you need to reach a group of people, a single click selects your email group, saving you time and effort.
Organisation: Email groups help you neatly categorise your contacts. Easily create groups for colleagues, friends, family, or any other category you prefer, making your contact management a breeze.
Error Reduction: With email groups, you minimise the risk of accidentally leaving someone out when sending important messages to specific groups, ensuring precise communication.
Time Management: Swiftly and comprehensively communicate with large groups by using email groups, a vital time-saving tool for sharing updates, announcements, invitations, and more.
Now, let's get started on creating an email group in Outlook.
Step 1: Open Outlook
Launch Microsoft Outlook on your computer. Make sure you are signed in with the email account you want to use for creating the group.
Click on the "People" icon in the navigation bar at the left side of the Outlook window. This will take you to your Contacts.
In the Contacts view, you'll see a list of your existing contacts. If you haven't added any contacts yet, you can add them by clicking the "New contact" or "Add a contact" button.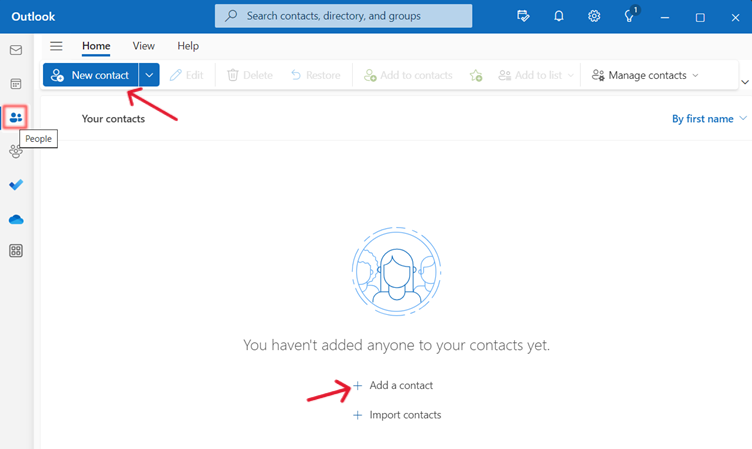 To create a new email group, follow these steps:
1. Click the "New group" or "Create group" button. The exact wording may vary slightly depending on your version of Outlook.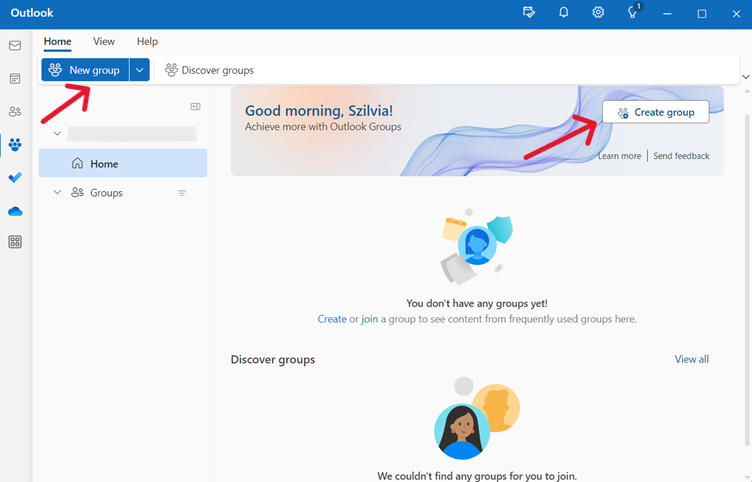 2. A window will pop up, prompting you to enter a name for your group. Choose a descriptive name that helps you identify the group easily, such as "Family," "Project Team," or "Book Club."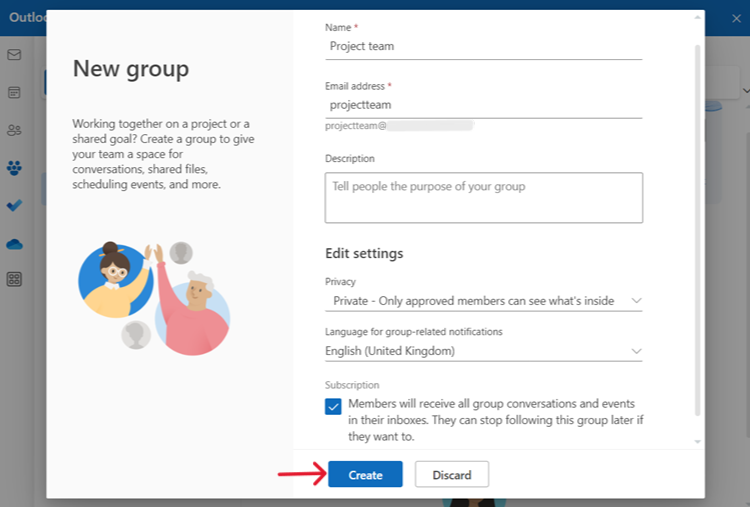 3. Click the "Add Members" button to start adding contacts to your group.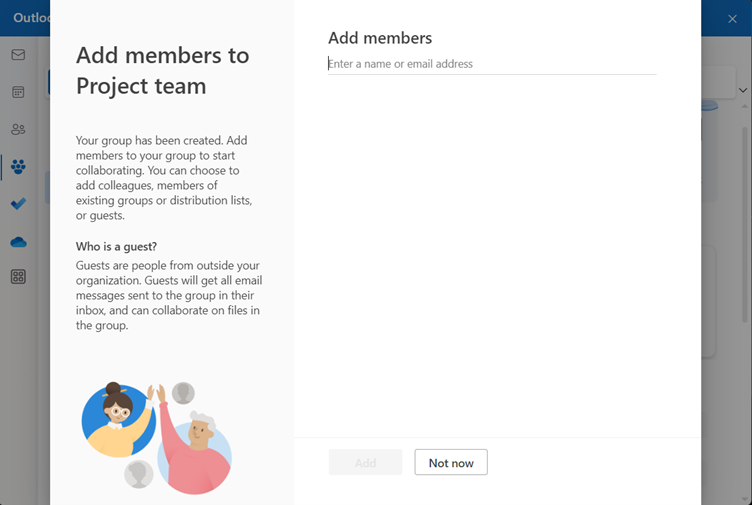 You can add members to your group in several ways:
From Outlook Contacts: To add members from your existing contacts, click "From Outlook Contacts" and select the contacts you want to include by checking the boxes next to their names.
Add Members from Address Book: If you have contacts in your global address book, you can click "From Address Book" and select contacts from there.
New Email Contact: To add a contact that is not in your address book, click "New Email Contact" and fill in their details.
After adding members, click the "OK" button to confirm your selections. Save and Close.
Step 4: Using Your Email Group
Now that you've created your email group, here's how to use it to send emails:
Compose a new email in Outlook.
In the "To" field of the email, type the name of your email group. Outlook should suggest your group name as you start typing it.
Select your email group from the suggestions that appear. Outlook will automatically insert all the email addresses associated with that group into the "To" field.
Compose your email message and click "Send."
Creating an email group in Outlook can save you time and effort when sending messages to multiple recipients. Whether you're managing a project team, keeping in touch with friends and family, or organising an event, email groups can simplify your communication tasks and help you stay organised.