In the digital age, email has become an essential communication tool for professionals. It allows us to connect with colleagues, clients, and partners in a convenient and efficient manner. However, the way we present ourselves in these emails can significantly impact how we are perceived. That's where email signatures come into play. An email signature serves as your virtual business card, providing essential contact information and creating a lasting impression. In this blog post, we will explore how to add, create, and edit email signatures in Outlook.
How to add signature in Outlook
Step 1:
To begin, click on the "File" option in the top-left corner of the Outlook window.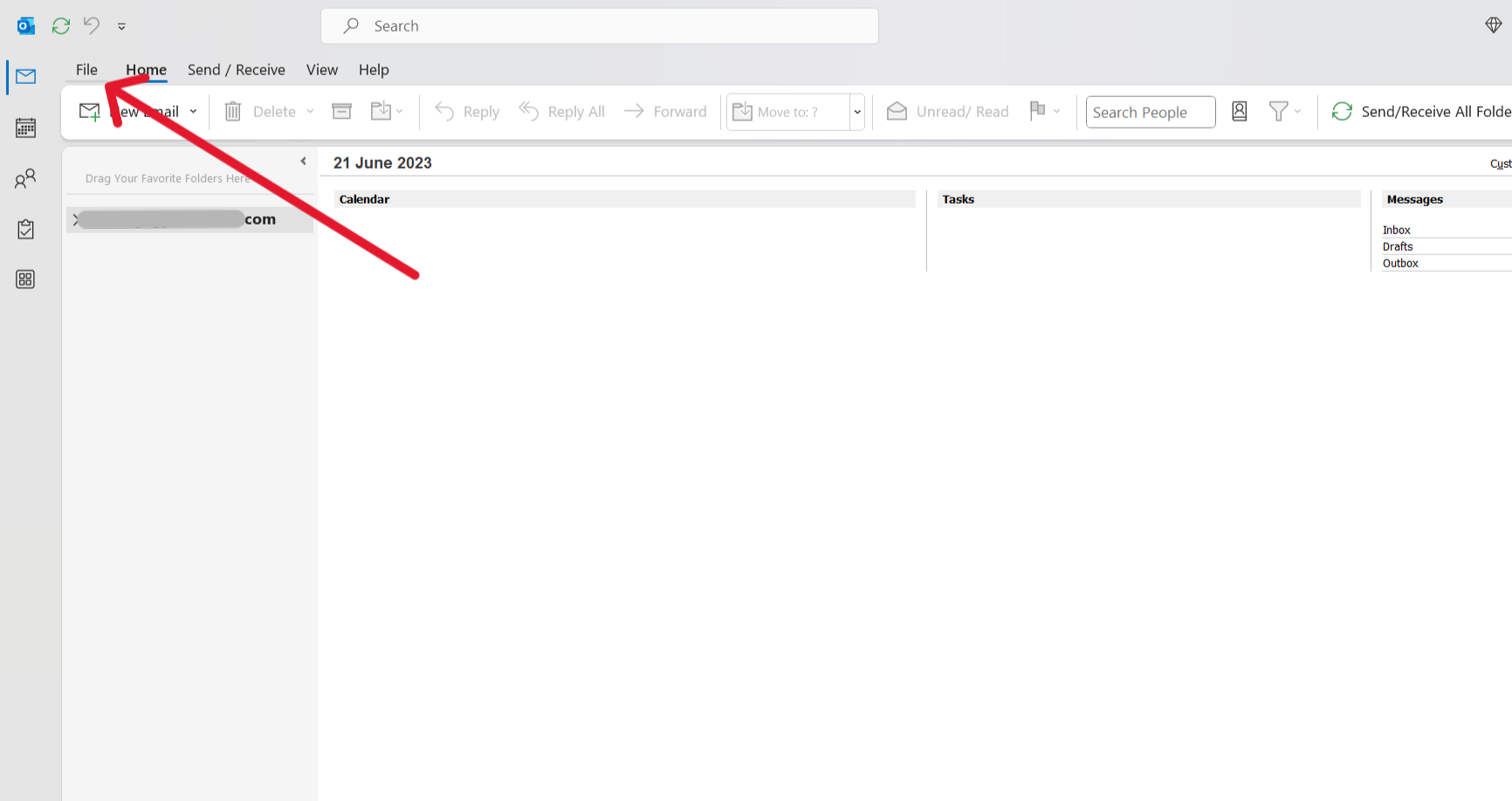 Step 2:
Select "Options".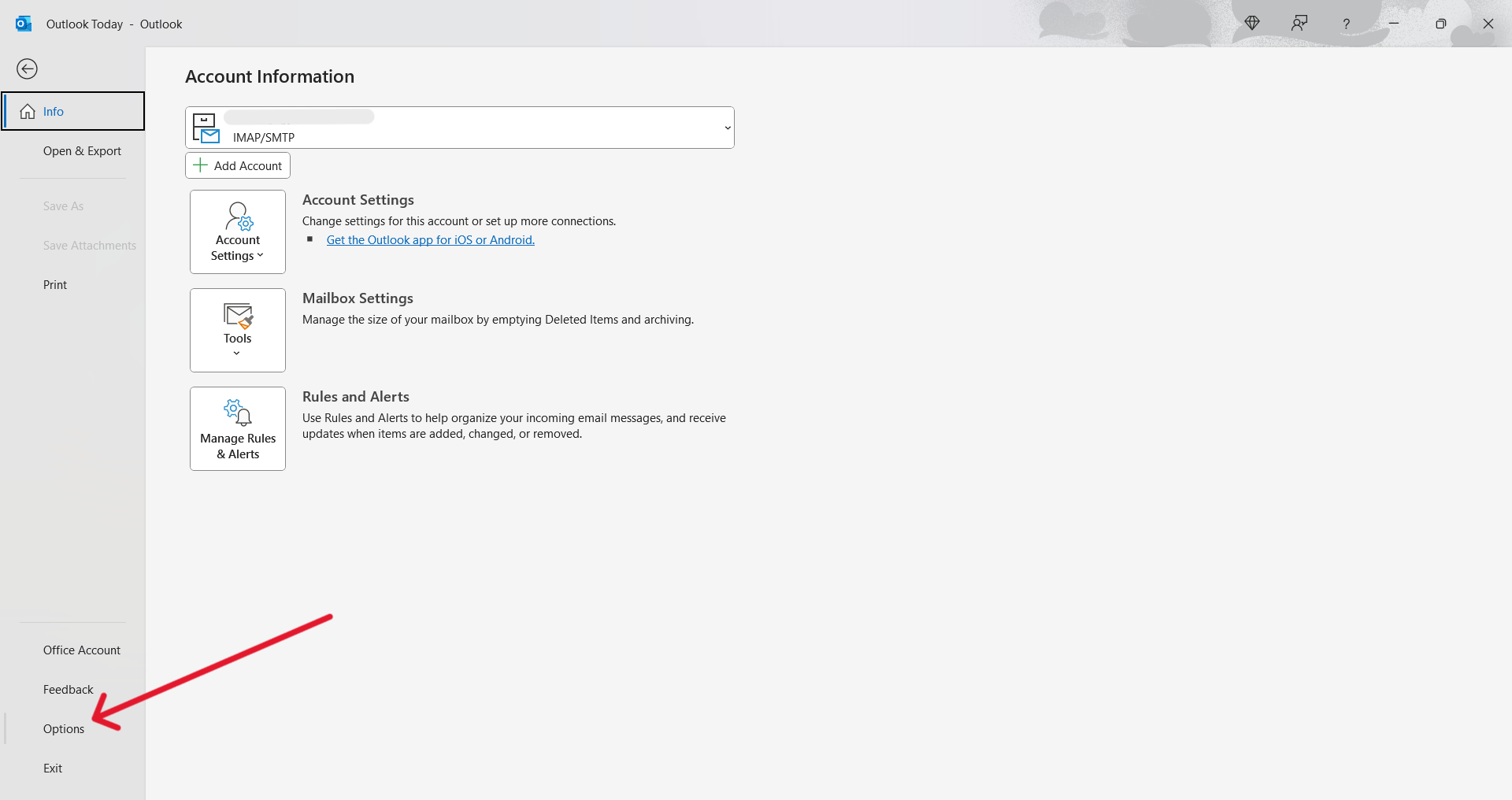 Step 3:
Click on "Mail" followed by "Signatures" in the Compose messages section.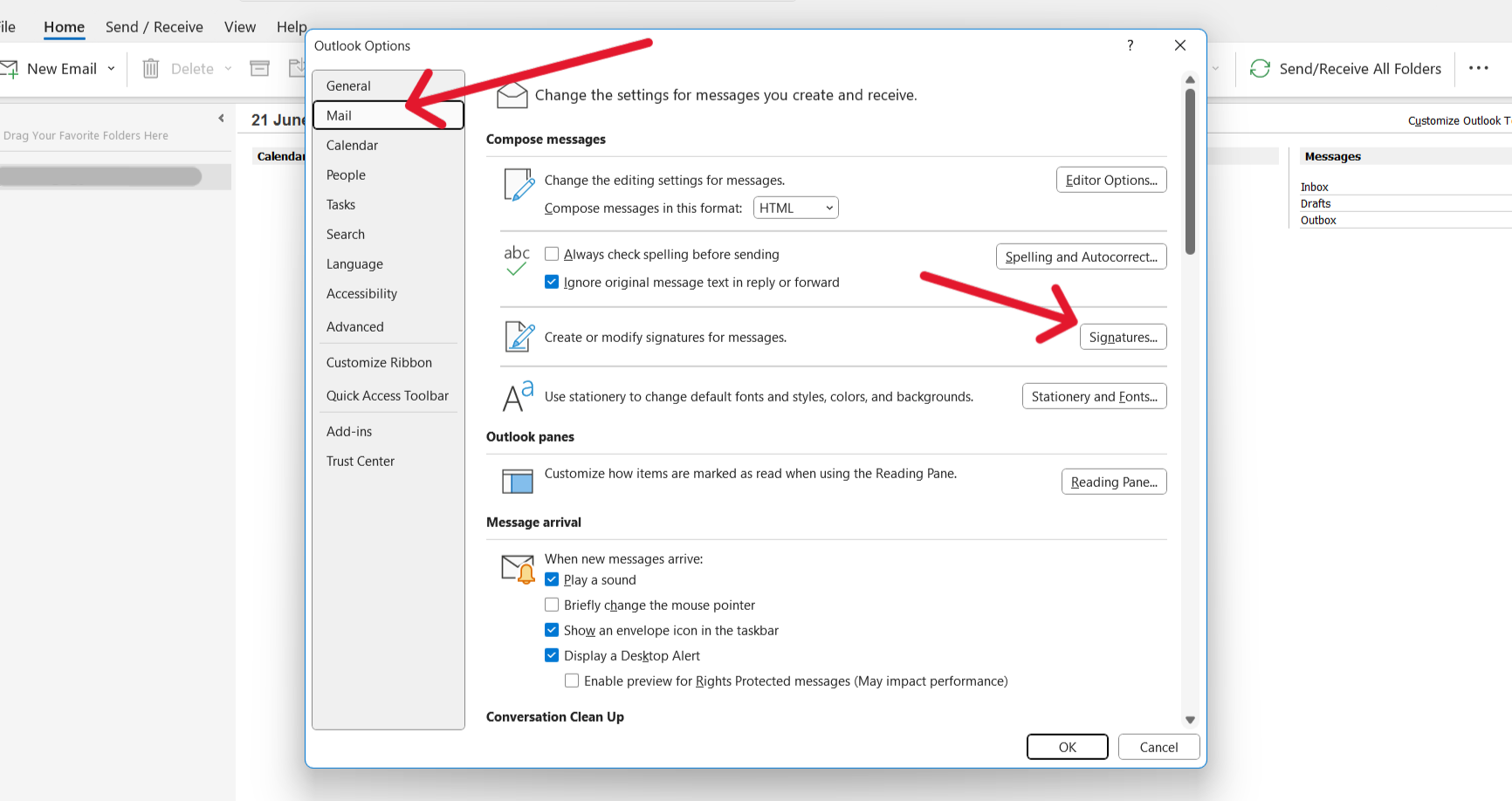 Step 4:
Within this feature, you have the flexibility to create new signatures, whether it's for personal or business purposes. If you already have a signature, you can easily paste your signature text into the "Edit signature" box. However, if you don't have a signature yet, don't worry! I will later provide you with some ideas on how to create one.
You can easily rename or delete existing signatures according to your preference. Furthermore, at the bottom of the window, you can conveniently select the desired default signature to be applied.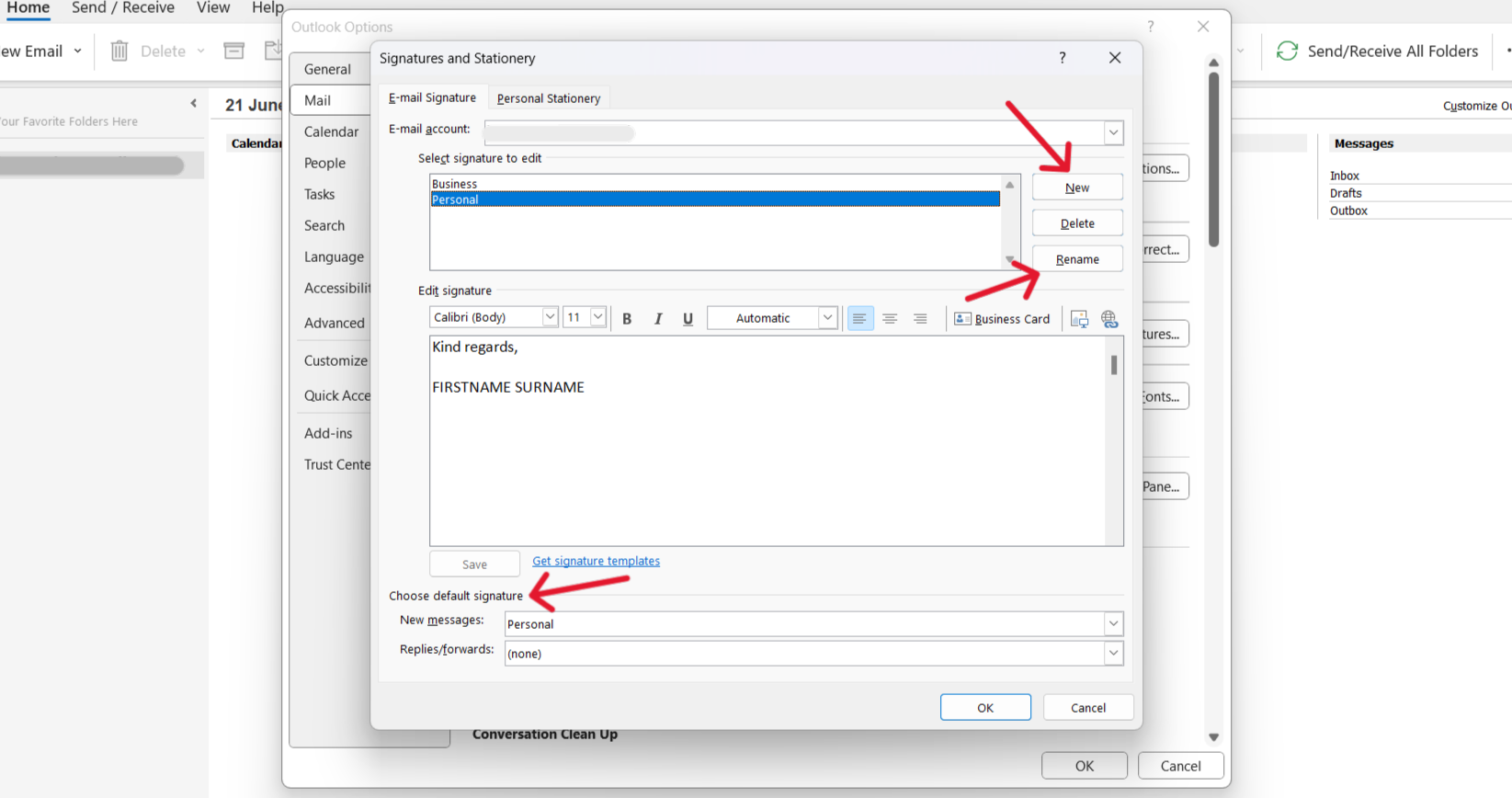 If you're about to compose an email and haven't set up a default signature or wish to switch between different signatures, you can easily do so by clicking on the signature icon shown in the image below.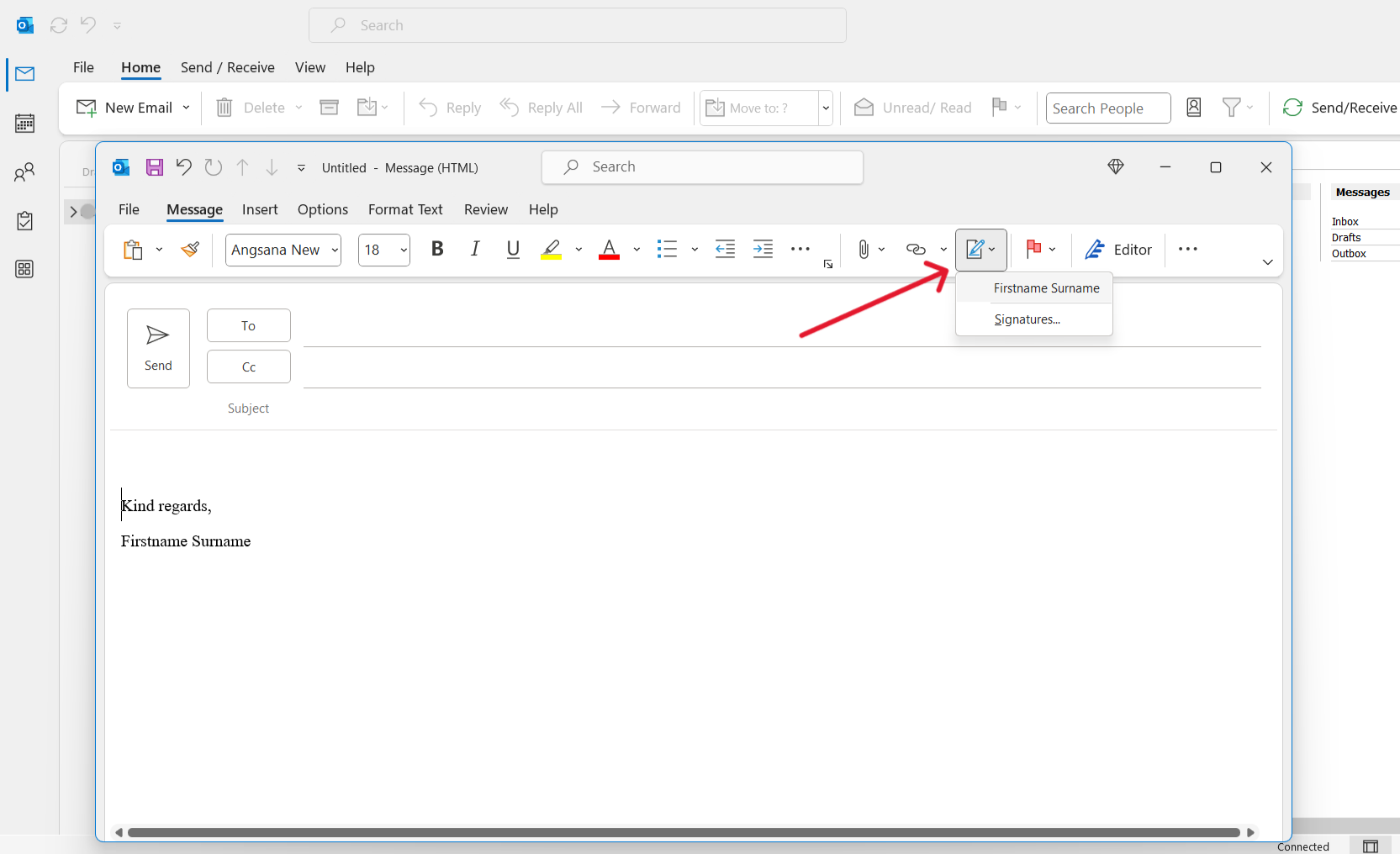 How to create signature in Outlook
Microsoft templates
If you prefer to create a signature from scratch, Microsoft provides a range of templates for your convenience. To access these templates, on the "Signatures" window, simply click on the "Get signature templates." located next to the "Save" button.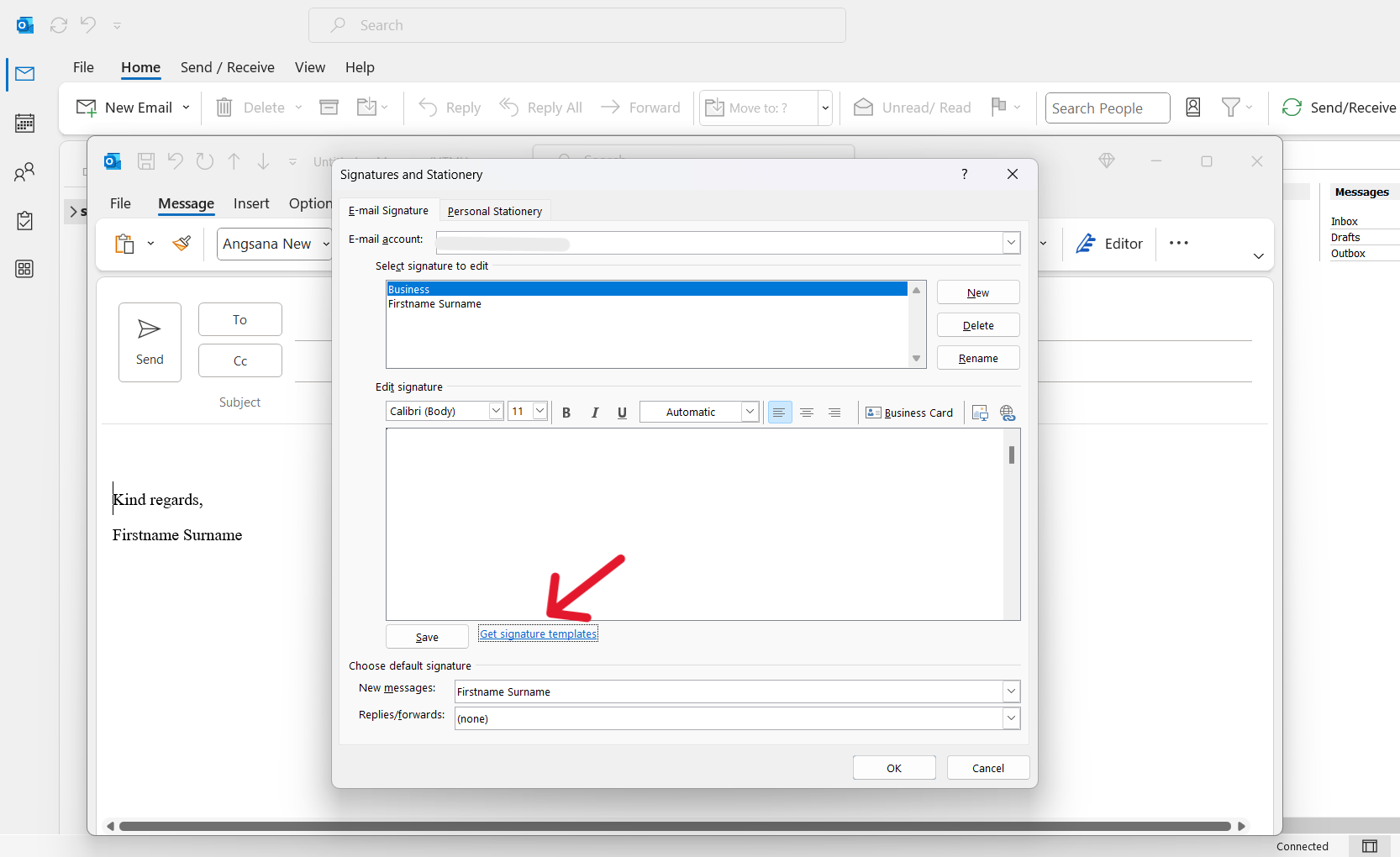 This action will redirect you to a web browser window hosted by Microsoft. From there, click on "Download the email signature gallery template" and proceed with the "Download" option. Or simply click here, then download.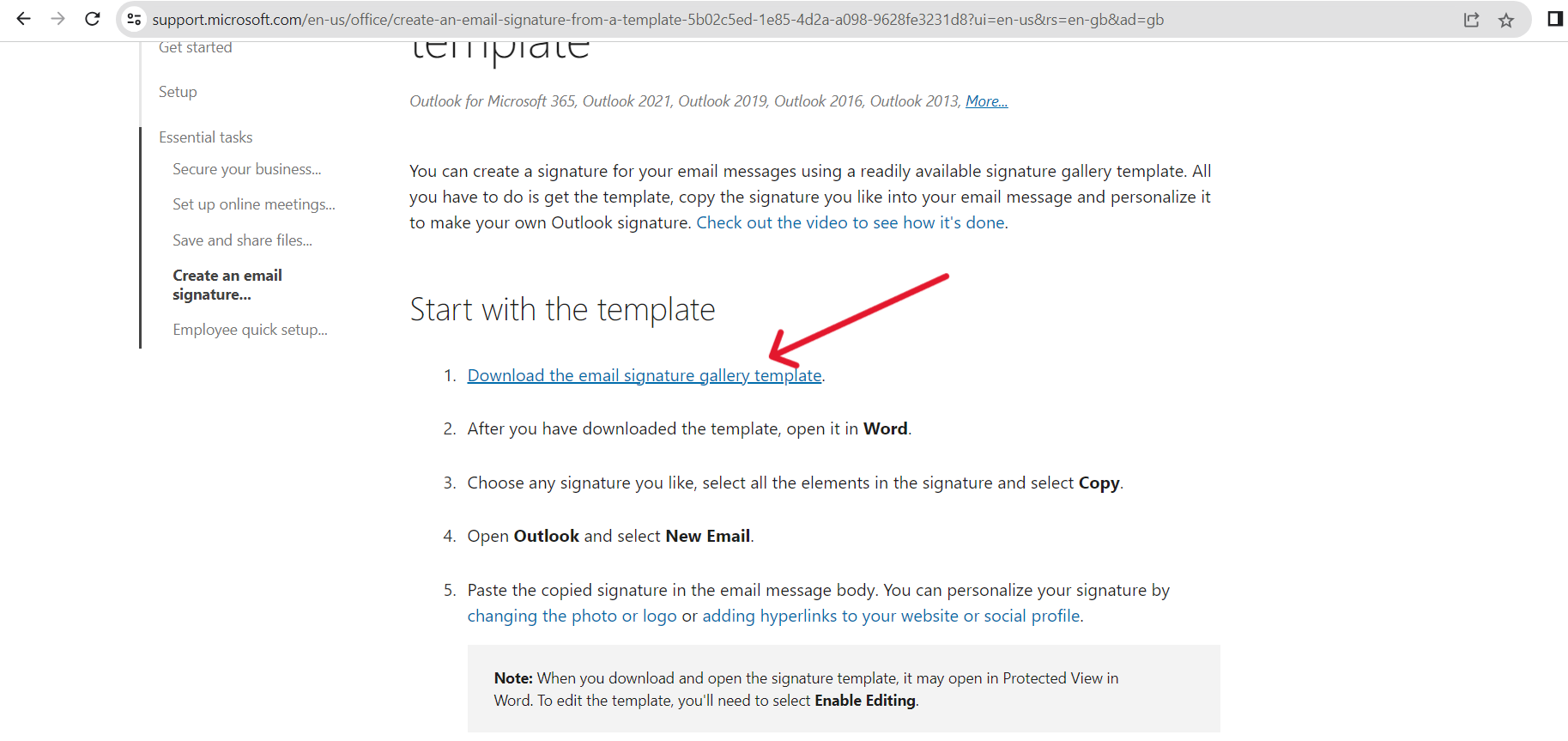 Once downloaded, open the Microsoft Word file, where you will find a collection of signature templates that can be customised to your desired look.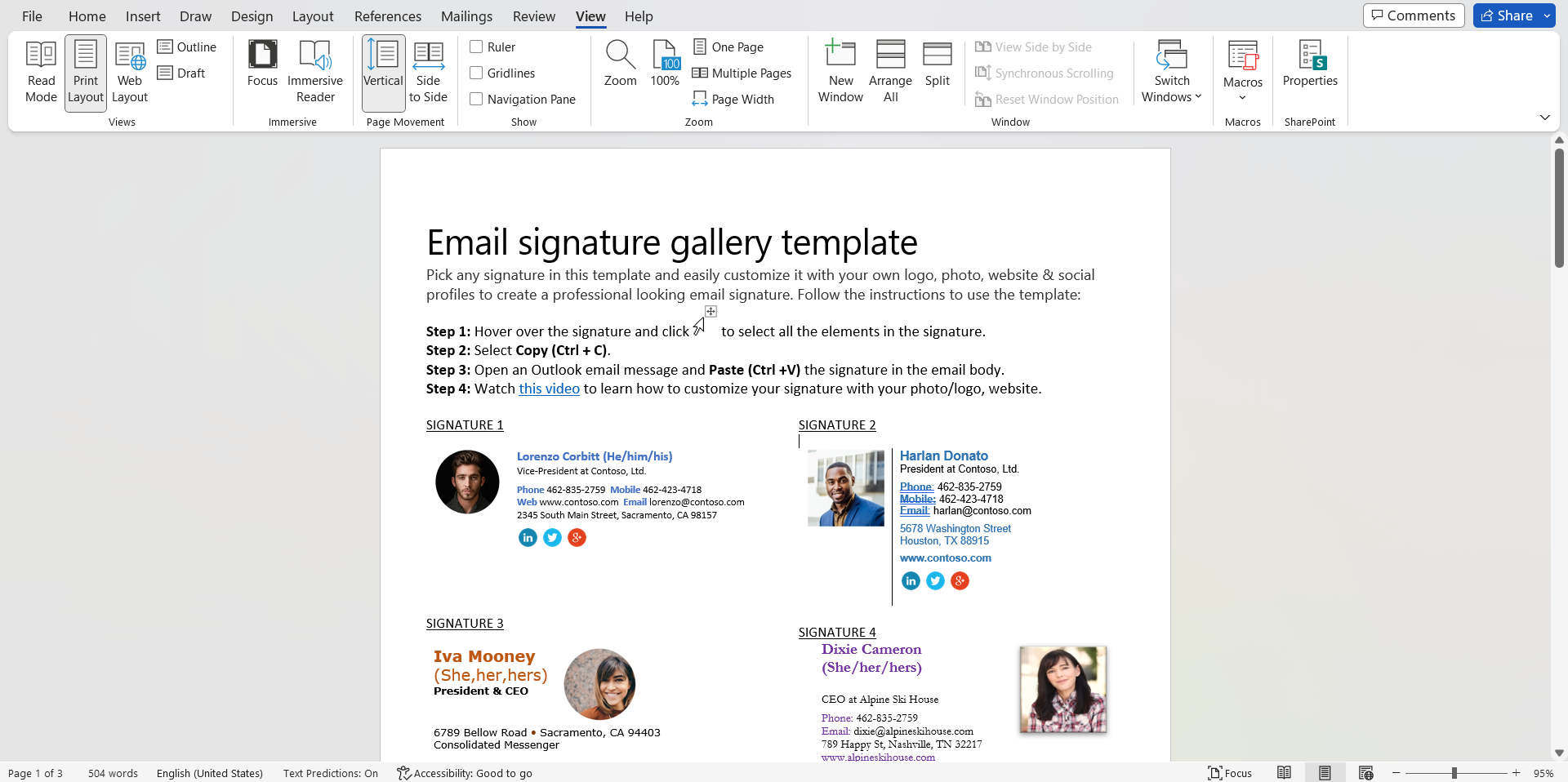 By following the provided steps, you can conveniently copy and paste your newly created signature from the Microsoft Word document into either the "Edit signature" box within the "Signatures" window or directly into the body of your Outlook email.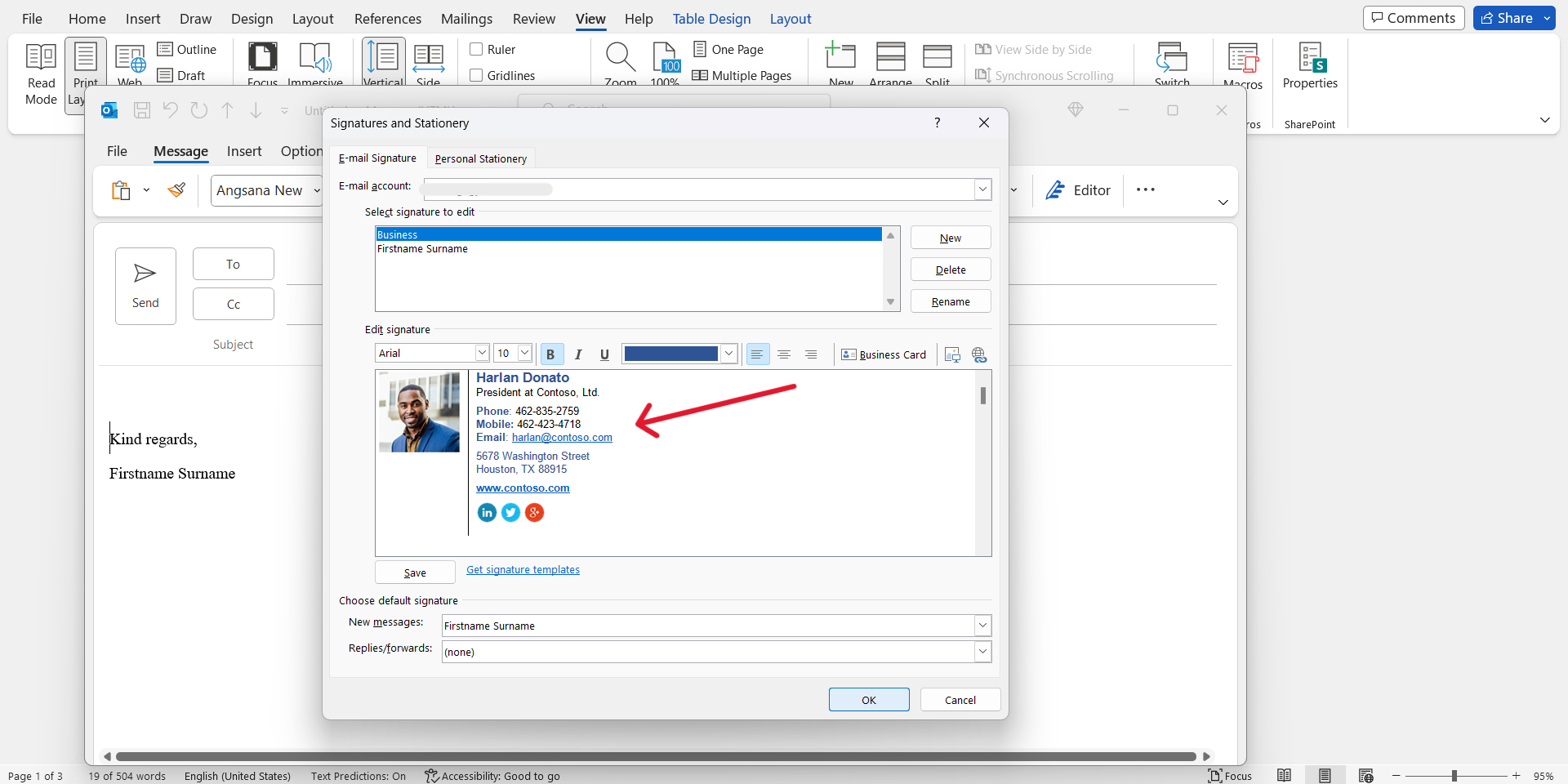 Signature generators
There are several signature creator websites and tools available that can assist you in creating professional and visually appealing email signatures. Here are a few popular options:
These are just a few examples of the signature creator websites and tools available. Each tool offers unique features and customisation options, allowing you to choose the one that best suits your needs and preferences. Please note that Labyrinth Technology is not affiliated with any of the mentioned companies or signature creator websites. We are simply providing information about popular options available in the market to assist you in creating professional email signatures.
Final thoughts
A well-crafted email signature can leave a lasting impression and enhance your professional image. It is essential to take advantage of the available tools to create a signature that reflects your brand and personality. With the step-by-step instructions provided in this guide, you can easily add, create, and edit your email signature, ensuring that every email you send leaves a positive and professional impact.
Start harnessing the power of email signatures today and elevate your digital communications to the next level.