Email is the most common method used by cyber criminals to lure victims into doing what a hacker wants, whether that is providing personal information or downloading malware. A phishing email is designed to look genuine, and usually require the recipient to take some form of action. Many businesses fail to provide adequate training to their employees on the safe use of systems such as email and how to spot phishing emails and other unusual activity, and hackers rely on the fact that your employees are busy doing their jobs, and only give a cursory glance to what appears to be a genuine email arriving in their inbox.

A recent study was completed of over 200,000 emails that were flagged by employees as suspicious from organisations across the globe in the first half of 2021, and it found that 33% of these reported emails could be classified as a phishing email.
Think about that for a moment. That's 1 in 3 emails!
According to a leading email marketing agency, nearly 130 emails are sent on the average day to every employee in the world. That means that over 40 suspicious phishing emails are possibly received by your employees on any given day!

Not all phishing email attacks can be stopped by system controls or a technology solution. Business Email Compromise (BEC) attacks are where a cyber attacker uses a phishing email to gain access to a mailbox to monitor communications and then uses the information to send realistic fraudulent emails for financial gain. If employees do not know how to spot the likes of a phishing email they, and you, will be extremely vulnerable to this most common and successful form of cyber-attack.

Cyber security awareness should not be seen as a 'box ticking' exercise. Employers must go a step further by guaranteeing employees have the right training and information. This is why Labyrinth Technology has introduced Cyber-Assure, a security awareness platform featuring;
Training and Gap Analysis
Our recommended end user security awareness platform features a gap analysis test to identify and deliver periodic, targeted training content to them. These are in the form of short, easy to digest animated training videos, multiple choice questionnaires and more.
Simulated Phishing Email Attacks
Scheduled simulated phishing email attacks are where fake fraudulent emails are sent to your employees to test their ability to spot a malicious phishing email. You can track which employees click on the simulated phishing emails and provide additional training to them through the platform.
Breach Detection
Our cybersecurity awareness tool will periodically check to see whether any of your Microsoft 365 emails have been part of a compromise on another platform (for example, Zoom). It will then send proactive alerts to advise users to change their password on this platform and any other platform where the same password was used.
Company Policy Management
Upload and deploy your company policies to staff and track who has read and acknowledged them. You can automate the deployment of company policies to users through Microsoft 365, for example automatically delivering the relevant policies to new starters.
Microsoft 365 Integration
Through the Microsoft 365 integration your users can log in with their 365 credentials, which avoids the need to manage yet another set of credentials for another platform.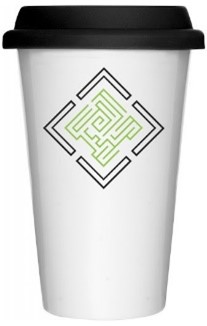 For less than the price of a cup of coffee, you can enrol an employee on to our Cyber-Assure program and start the journey to protect your business from the
most basic form of cyber-attacks, including phishing emails, BEC and more. It's quick to deploy, easy to manage, and simple to monitor.