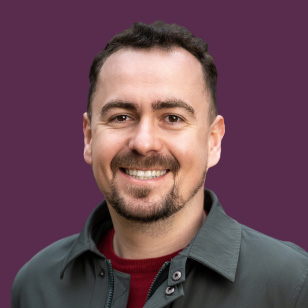 Tamas Biro
Web Development Lead
What is your role within Labyrinth? 
I look after the digital aspect of our IT needs, for both Labyrinth and our clients. For example, I manage all aspects of updating the Labyrinth website (having built it from scratch) along with other associated projects like our SEO and videos. I have recreated these types of digital assets for several of our clients, including the building of SharePoint sites. 
How did you get into IT? 
Unlike some of the other guys at Labyrinth, my background is very much from a digital media perspective, and I've been designing websites from the age of 16. I love exploring the latest tools and techniques involved in this field, and am skilled in Adobe Creative Suite, WordPress, HTML, CSS, PHP and more.  
When did you join Labyrinth Technology? 
I joined the company in 2021, and prior to this I worked for an upmarket online dessert food producer where I was in charge of the digital delivery and e-commerce side of the business. 
What do you do away from work? 
In my free time, I enjoy running, and am fortunate enough to live in a part of London with lots of good areas to do this. Sad to say, but I also like practicing my programming skills. It may seem a bit strange, but I feel it's important to keep up to date with the ever-changing technological world. I also love to travel, and I've been all over Europe, with plans to go to Asia next! 
Do you have a favourite quote? 
"They live as if they were never going to die, and die as if they had never lived", from What is funny about man by the Brazilian novelist Paulo Coelho 
Is one of his books your favourite? 
No, my favourite book is The Einstein Enigma by Jose Dos Santos. It's a really interesting book and it changed my outlook on so many things in life.